Spinning Rings...
Bracelets
Handmade Jewellery
Folklore Collection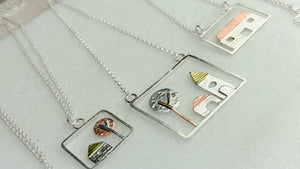 Folklore Collection
Inspired by fairy tales and picture books this range is full of whimsical pieces that are designed to make you smile!
view the collection
Spinning Rings, Bangles & Necklaces
These gorgeous rings and necklaces have loose spinning hoops that move round a wide band. Perfect for fidgeting!
view the collection